Featured Articles
Table of Contents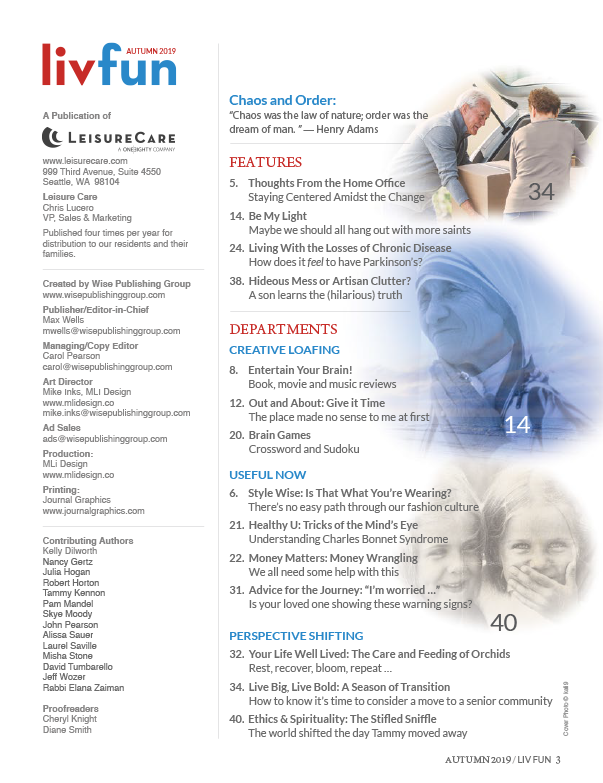 Liv Fun

by Leisure Care
Autumn 2019
View Table of Contents
Be My Light
by Skye Moody
In 1946, a slight, fragile figure was riding a train from Calcutta to Darjeeling, when the "call" came to her. A school-teaching nun from a convent, she didn't question the call's mystical origin nor consult anyone for an opinion, because the call came from the highest authority she knew.
Living With the Losses of Chronic Disease
by Laurel Saville
Advances in medical care have given each of us the promise and benefit of longer, healthier lives. But, paradoxically, because we can cure, treat and manage diseases that were, once-upon-a-time, deadly, these same advances are also giving many of us longer, unhealthier lives.
A Season of Transition
by Alisa Sauer
From the summer sun to crisp autumn days, nothing symbolizes change better than fall. For many, it's a time to set new routines, go back to school, and maybe elect new governing officials. The colors are changing, the scenery is changing … life itself is changing. A period of transition between the long, warm days of summer and the cold of winter, fall is nothing if not a season of change.