Featured Articles
Table of Contents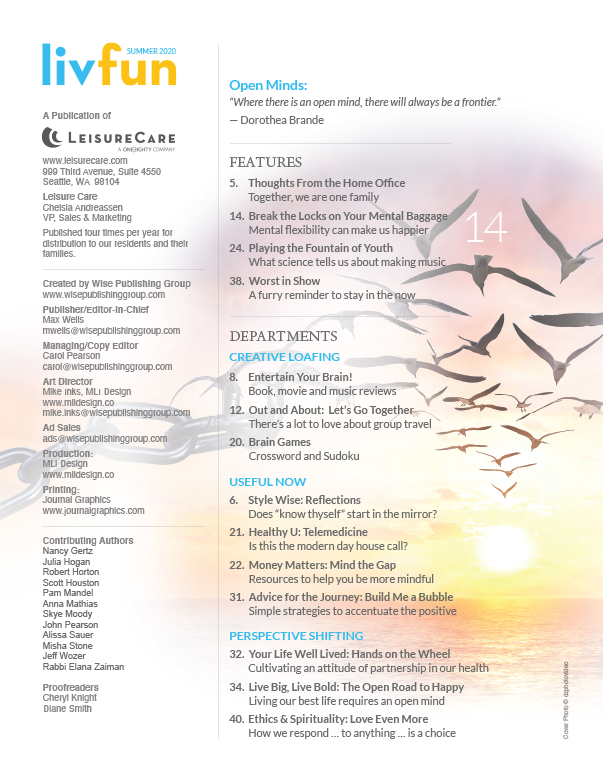 Liv Fun

by Leisure Care
Summer 2020
View Table of Contents
Breaking the Locks on Your Mental Baggage
by Anna Mathias
What exactly is required to have an open mind? And is it truly easier said than done? Self-reflection and self-awareness can bring light to roadblocks that impede our ability to create true happiness for ourselves and more acceptance of those around us.
Playing the Fountain of Youth
by Scott "The Piano Guy" Houston
For as long as people have told stories, there have been tales of a fountain of youth — a spring that supposedly restores the youth and health of anyone who drinks or bathes in its waters. Thousands of adults and seniors have discovered their personal "fountain of youth" by taking a fun dip into learning how to play their favorite tunes on a piano.
The Fascinating World of TeleMed
by LIV FUN staff
Telemedicine companies like Teledoc and Virtual Visits offer assistance and diagnosis via computer or smartphone from virtually anywhere on the planet. Quick virtual access to a health professional has some real advantages.